German Natural Stone Award 2022
The German Natural Stone Award is a traditional, highly prestigious Architecture Award, which was awarded in 2022 for the 20th time. Every two years it is awarded by the Deutschen Naturwerkstein-Verband e.V or DNV (German Natural Stone Association) in collaboration with the Bund Deutscher Architekten or BDA (Association of German Architects).
The award is granted in the following four categories:
A. Public and commercial buildings
B. Landscaping and public space design
C. Massive building parts and construction in existing contexts
D. Detached houses and apartment buildings.
Basis for the rating is the quality of the construction with natural stone.
GERMAN NATURAL STONE AWARD 2022 & AWARD WINNER CATEGORY C
NEW CONSTRUCTION OF THE LIBRARY OF THE MONASTERY LOCCUM
Location: Loccum
Architect: pape + pape architekten
AWARD WINNER CATEGORY D
THE HUMBOLDT FORUM TERRACES, BERLIN
Location: Berlin
Architect: bbz landschaftsarchitekten, Berlin
SPECIAL APPRECIATION CATEGORY D
EXTERIOR WORK MARKTPLATZ HALLSTADT
Location: Hallstadt
Architect: RSP Architektur + Stadtplanung, Bayreuth
SPECIAL APPRECIATION CATEGORY D
EXTERIOR WORK NECKARLAUER, HEIDELBERG
Location: Heidelberg
Architect: GDLA I Gornik Denkel landschaftsarchitektur
German Natural Stone Award 2020
AWARD WINNER CATEGORY C
RECONSTRUCTION BERLIN CASTLE
Location: Berlin
Architect:
France Stella Projektgemeinschaft, Berlin
Prof. Franco Stella, Vicenza
Hilmer & Sattler und Albrecht, Berlin
gmp - Architekten von Gerkan, Marg & Partner, Berlin
SPECIAL APPRECIATION CATEGORY C
EXTENSION AND REVITALISATION OF THE WIESBADENER PALAIS
Location: Wiesbaden
Architect: Max Dudler, Berlin
German Natural Stone Award 2018
GERMAN NATURAL STONE AWARD 2018 & AWARD WINNER CATEGORY A
NEW CONSTRUCTION OF THE HISTORICAL MUSEUM FRANKKFURT
Location: Frankfurt am Main
Architect: LRO Lederer Ragnarsdóttir Oei, Stuttgart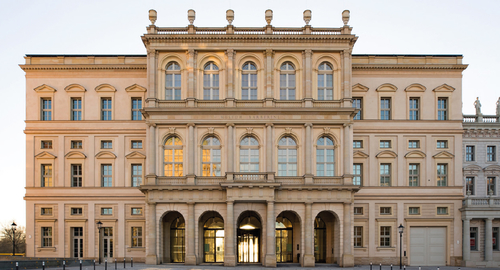 Award winner Category C
MUSEUM BARBERINI, POTSDAM, RECONSTRUCTION OF THE FAÇADES
Location: Potsdam
Architect: Hilmer & Sattler und Albrecht, Berlin
Category C special appreciation
RECONSTRUCTION OF THE GOLDENE WAAGE, DOM RÖMER AREAL
Location: Frankfurt am Main
Architect: Jourdan & Müller Steinhauser Architekten, Frankfurt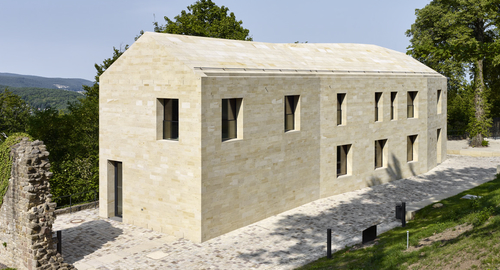 Category A special appreciation
NEW CONSTRUCTION OF THE ENTRANCE BUILDING TO HAMBACH CASTLE
Location: Neustadt an der Weinstraße
Architect: Max Dudler, Berlin