Reconstruction of the East Gate of Sanchi, Berlin
The Sanchi Stupa is one of the most important Buddhist monuments in India and a UNESCO World Heritage Site. Four magnificent entrance gates were added to the core, which dates back to the 3rd century BC, in the 1st century. Plaster casts of the east gate were made at great expense by English archaeologists in 1869/1870. Original replicas of these reliefs were purchased from London by the Museum für Völkerkunde Berlin in 1886 and are still in the external depot in Friedrichshagen, which belongs to the Museum für Asiatische Kunst in Dahlem.
These more than 100 plaster casts of the gate were scanned with a 3D scanner and then as-sembled in the computer as a 3D model. This created a digital twin of the East Gate of Sanchi with the condition from 1869/1870. These digital data were the basis for programming our robots, which were used to pre-mill the individual stones from the "Roten Mainsandstein, Röttbach" a red sandstone. Afterwards, the 30 workpieces were finished simultaneously by 10 sculptors on the basis of photos of the plaster models as well as current photos of the East Gate of Sanchi.
Finally, the finished pieces were assembled in front of the Berlin Humboldt Forum on the Lustgarten side near Portal 5. In this way, a total of approx. 100 m² of filigree sculpture work was completed in a very short time.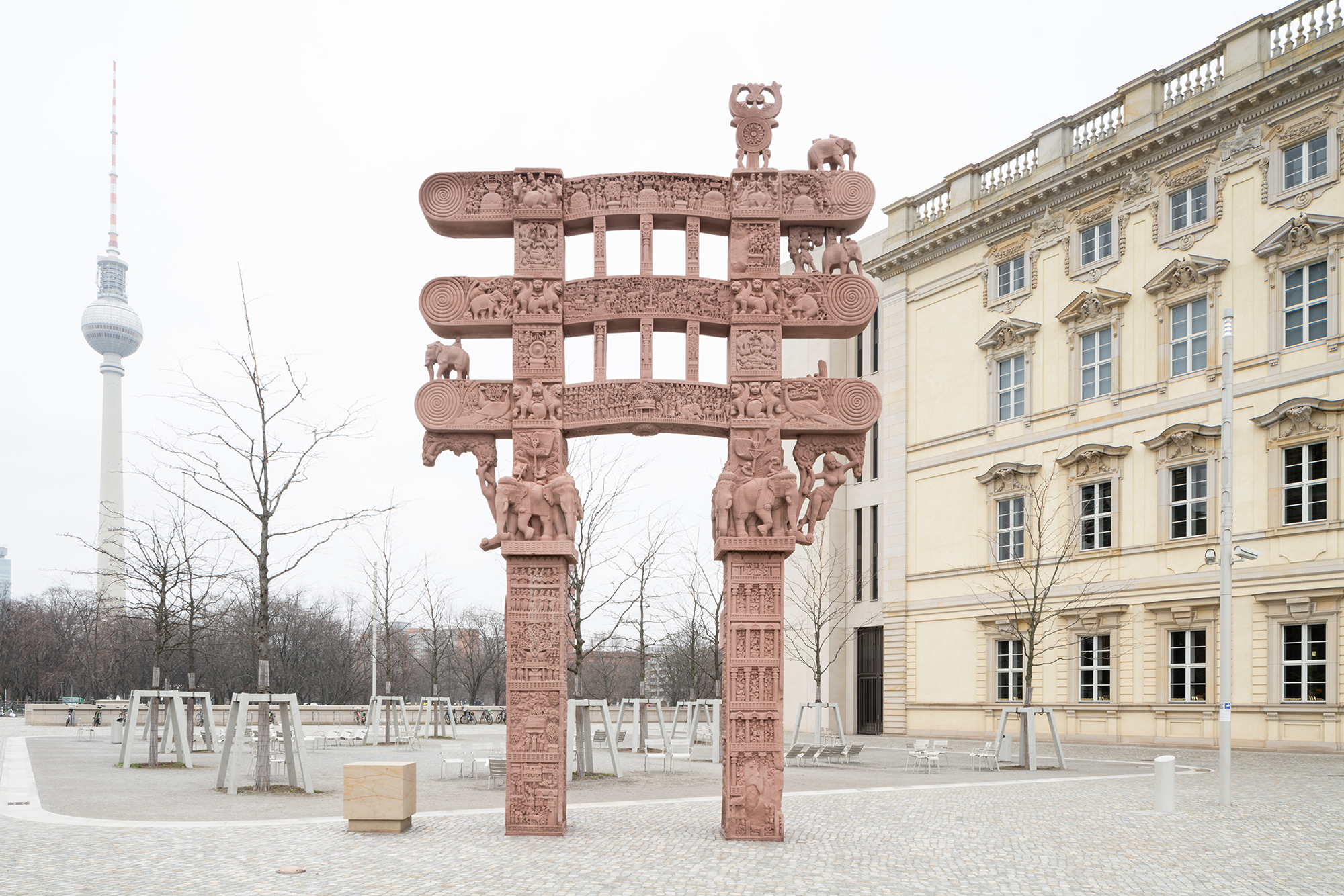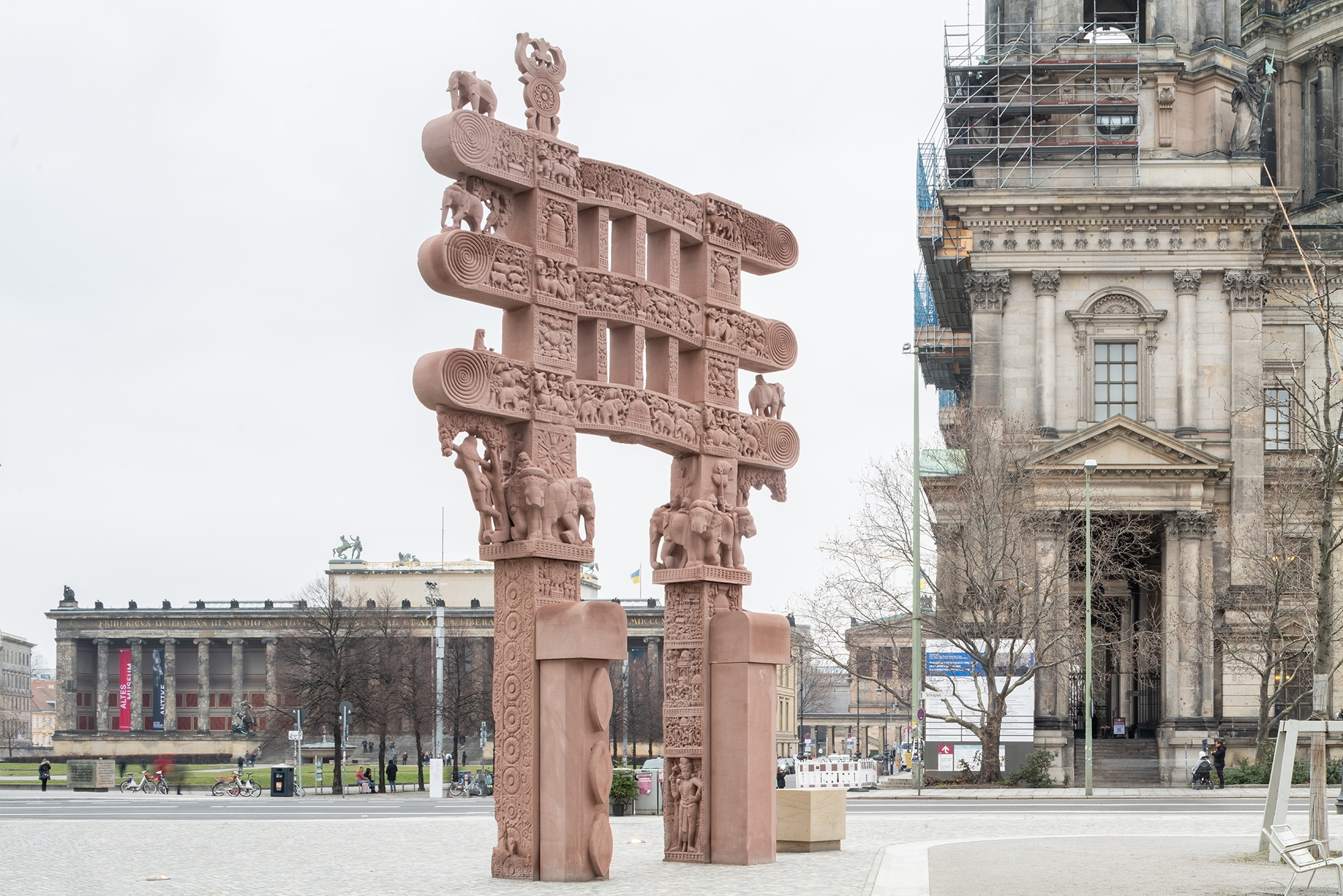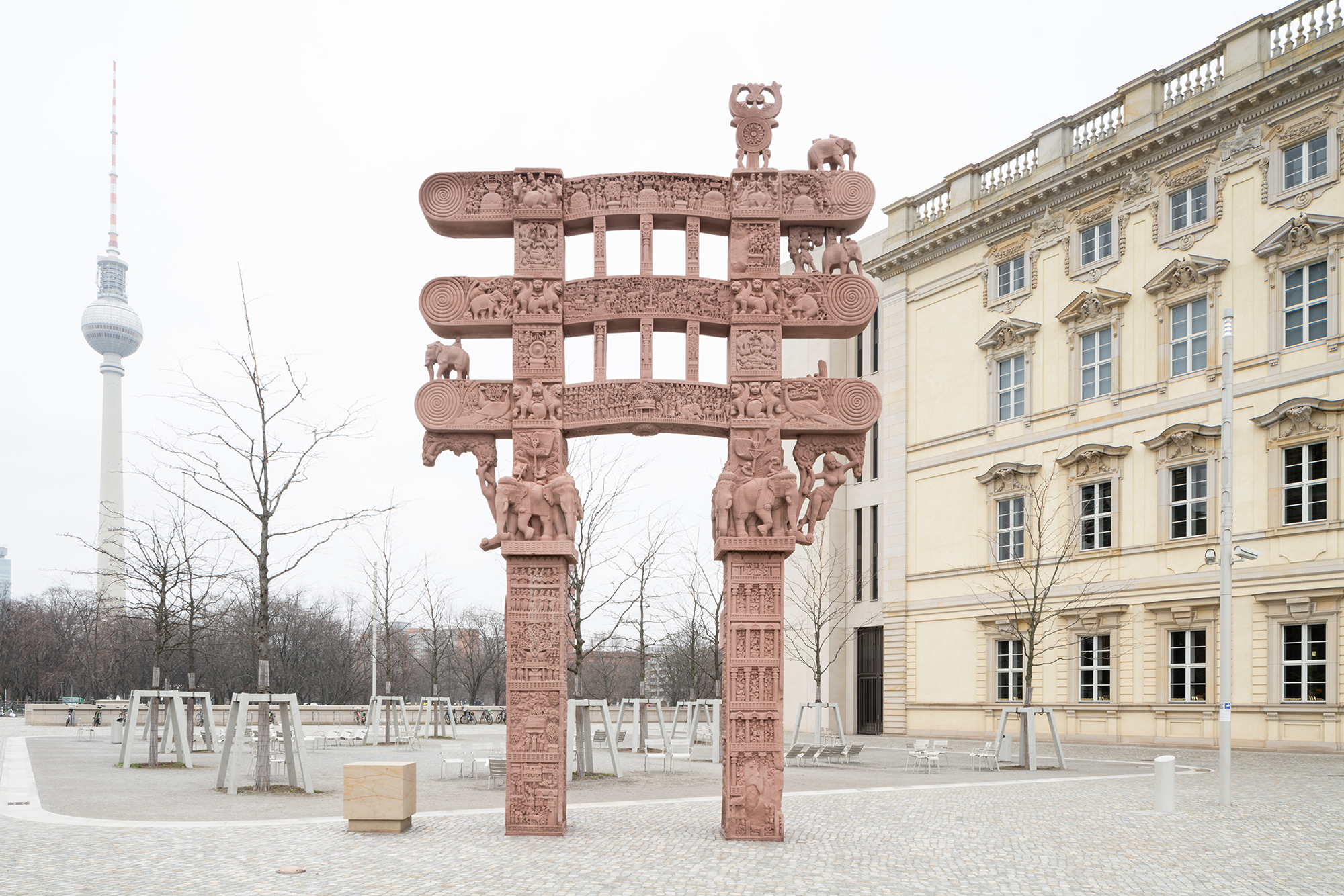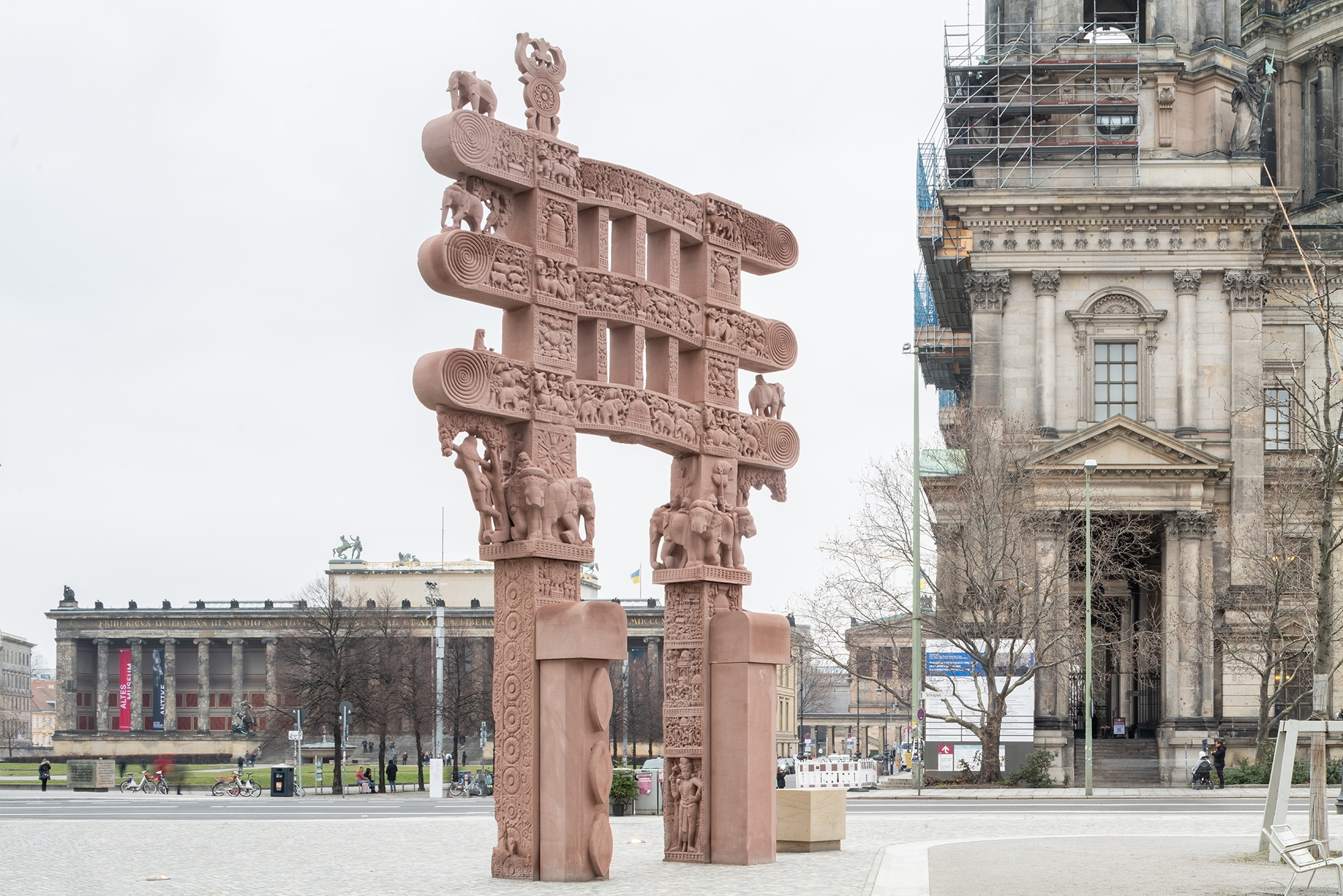 Natural Stone
Natural Stone:
Roter Mainsandstein, Röttbach
Description:
Red, fine-grained sandstone from the Upper Buntsandstein formation near Röttbach/Lower Franconia (Germany).
Project Data
Location:
Berlin
Architect:
Killinger & Westermann Architekten, Berlin
Client:
Stiftung Humboldt Forum im Berliner Schloss
Service
Scope of Service:
Provision of samples and technical support
Preparation of shop and installation drawings including static calculations
Production and delivery of the sculptural workpieces
Installation and fixing works
Your contact
Sales projects/new construction:
Jürgen Müller
Bamberger Natursteinwerk
Hermann Graser GmbH
Dr.-Robert-Pfleger-Str. 25
96052 Bamberg
Sales projects/new construction:
Christopher Aust
Bamberger Natursteinwerk
Hermann Graser GmbH
Dr.-Robert-Pfleger-Str. 25
96052 Bamberg